So I was lucky enough to have my brother in-law Richie P offer me a codrive in his '06 Sti for the NER RallyX at Stafford Springs. I was a little hesitant as he's still making payments, but oh well it was alot of fun. I wasn't quite sure how the autox skills would translate, turns out they were a perfect fit along with totally necessary (IMO) left foot braking.
In the end Richie dug himself out of a 12th place hole in the morning due to a spin and came up to 7th of 22 cars. In the morning I had a 4 secondish lead on PSG'r Matt Gleiner which meant a couple cones, spin or DNF could have been disaster in the afternoon. We both held tight on the afternoon skating rink and avoided the triple sow cow and stayed 1 & 2 for the class.
Results for the sunday event can be seen here:
http://webpages.charter.net/carsoft/NER%202008%202.pdf
All 3 event results:
http://webpages.charter.net/carsoft/2008Results.htm
Here's some in-car video:
Richie:
Jay:
Tons of Pics and Vids can be found in these 2 threads:
http://www.ctsubie.com/forum/showthread.php?t=1130
http://forums.nasioc.com/forums/showthread.php?t=1409632
Big thanks to Richie for the fun day and NER for putting on a great event. Also thank you's to Dan for the setup info and Matt Gleiner for posting Saturday pics. Because of that pic of the snowy field I brought boots to keep my tootsies warm! hahahahaa Congrats to Matt for his National win in SA!
I also have to say I was pretty impressed with the CTSubie crew for not only getting a ton of people out to the event (and most were driving!) but they managed to pull off an early morning caravan and arrive on time.
ok, time for the stall story......gee I wonder what Jay and Richie are looking at....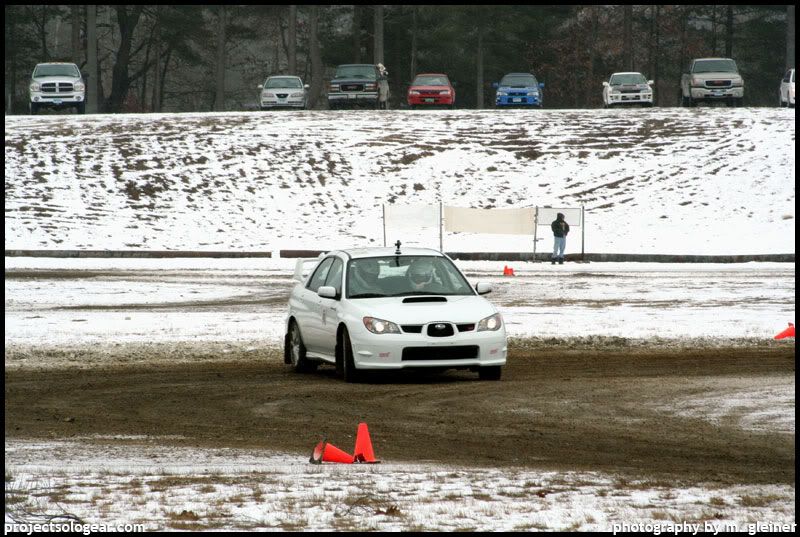 So this corner was damn slow, I got greedy and wanted to drop to 1st. Well I don't normally LFB so I fully geeked the downshift and had my left foot firmly planted on the brake and not the clutch. Then we stopped and it stalled. So in the video of my run when the camera turns off/on...well I had to restart the car and start cursing alot :)